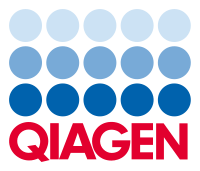 (Associate) Director Media Relations (m/f)
Join the QIAGEN Team!
QIAGEN is one of the world's leading biotechnology companies. With our sample to insight solutions that unlock valuable molecular information from biological samples, QIAGEN helps to improve healthcare and safeguard our societies, enables the development of new medicines and paves the way for scientific breakthroughs.
Join the revolution – and see how you can make a difference
---
Position Description 
Create and execute media relations strategies that help build the company's reputation and solve specific business challenges.
Craft messaging and create effective, high quality communication materials that support the Corporate Communications team in building a cohesive corporate narrative.
Work across the global organization to proactively identify and develop storytelling opportunities for external stakeholders that connect with QIAGEN goals and can be developed in partnership with the Corporate Communications team.
Oversee spokesperson training program to identify and prepare corporate executives for media opportunities and coordinate approval process for media interviews and speaking engagements.
Build and strengthen in-house media relations capabilities by leveraging existing media relationships and cultivating new contacts, and manage inbound media inquiries.
Facilitate planning and execution around QIAGEN's key annual events and conferences, and identify potential new stages where the company can build a presence.
Act as "eyes and ears" for relevant news and trends, working to tie the business to broader industry conversations.
Manage the activities of external public relations agencies and vendors.
Oversee corporate media measurement program.
Position Requirements 
Bachelor's or Master's degree (preferred) in a related discipline and minimum 7-10+ years of relevant experience in a corporate and / or agency environment.
Exceptional writing skills, preference for native English speaker (willing to consider German speakers with native speaker English skills).
Personal Requirements 
Ability to distill and transform complex information into clear, concise and engaging communications.
Proven success as a "trusted advisor" and experience in engaging with senior corporate leaders to support them in external communications goals.
Determined and self-motivated individual with a "roll up the sleeves" work mentality, thrives in a dynamic and passionate work environment.
Demonstrates an adaptable work style in a truly multi-cultural environment, responding quickly and efficiently under tight deadlines and dynamic industry environment, ability to prioritize and make smart decisions.
Outstanding track record of success in developing, prioritizing and managing multi-faceted communications strategies.
A team player with solid analytical skills, leadership and interpersonal skills, and a passion for building and maintaining collaborative relationships.
Ability to work productively in a cross-functional environment and build strong relationships with internal (senior leadership, Business Areas, regions, etc.) and external teams (agencies, partners, vendors).
---
veröffentlicht:
läuft aus am