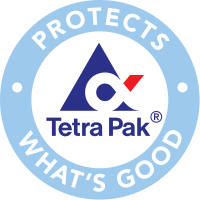 Tetra Pak International S.A.
Communications Manager DACH Region
Tetra Pak is the world's leading food processing and packaging solutions company. Working closely with our customers and suppliers, we provide safe, innovative and environmentally sound products that each day meet the needs of hundreds of millions of people in more than 170 countries around the world. With more than 23,000 employees based in over 80 countries, we believe in responsible industry leadership and a sustainable approach to business. Our motto, "PROTECTS WHAT'S GOOD™," reflects our vision to make food safe and available, everywhere. More information about Tetra Pak is available at www.tetrapak.com
---
We are currently looking for a Communications Manager who will primarily be responsible for planning, budgeting and executing internal and external communications activities for the Market Company Mid Europe. He / she will work closely with the Managing Director to support the needs of the business in our Mid European Market Company building on the communications plan for Cluster Europe & Central Asia (E&CA) to ensure a consistent and branded approach to positioning Tetra Pak among target audiences. The role will be part of an integrated communications team in this Cluster.  Reporting to the Communications Regional Director, North Europe, Mid Europe, Poland & Danube, the Head of Communications role will require a substantial amount of cross functional cooperation between various departments including Sales, Marketing, Technical Service, Processing and other support functions. In addition to the alignment at Market Company level it will also require a structured coordination and liaison across the regional communications function to ensure consistency and to gain synergies.     
Key Responsibilities
 
Planning and implementing relevant communications initiatives Mid Europe   
Driving communications activities in 5 practice areas:         
Internal communications:Including message development & channel management as part of the local and regional communications framework, internal messaging and content for internal events and other employee engagement projects as well as quarterly business update videos.   
Public Relations: Including media relations, media event planning and execution, supporting with presentation and speeches, crisis communications, PR agency coordination, etc.   Marketing communications: Including all aspects of customer and portfolio targeted communications, events & exhibitions and support of customer product launch campaigns both through conventional and digital media.   
Digital Communications: Including the planning and management of content deployment in agreed digital channels as part of the local, global and Cluster social media and digital communication strategies, measurement and analysis and subsequent adjustment of digital communication activities, contribution of local assets and content to Cluster and global social media and digital communication activities.   
Public Affairs: Planning and execution of government relations and advocacy activities in support of Tetra Pak's policy goals, notably in the areas of food and dairy, diet and healthy nutrition related policies.         
 
The positions will be based in Hochheim, Germany and requires approximately 10% of travelling       
Qualifications 

Language and Education:  
Minimum a Bachelor's Degree in Communications, Business, Marketing or proven experience in communications   
Fluent (native) German speaker with fluent English language skills; knowledge of any other European language would be a plus          

Professional Skills and Experience:
Minimum 8-10 years of relevant communication experience with knowledge of communications framework, tools, and processes   
Internal and External Communication as well as Marketing Communications experience,   
An experience in Public Affairs planning would be a plus   
Thorough experience in working with external agencies on communications planning and execution,   
Experience in localization of centrally developed campaigns to address local needs would be a plus   
Interest and proven ability to innovate in communication tactics, especially using digital channels   
Excellent writing, public speaking and presentation skills   
Thorough experience in working with Microsoft Office – especially Word, PowerPoint, and Excel          

Personal Qualifications:   
The successful candidate should possess strong communication skills and has the ability to put his / her ideas and plans into action   
Result-oriented; able to establish clear expectations, objectives and priorities, set aggressive but achievable goals and track progress   
Business minded with ability to understand the dimensions of business strategy, activities, performance and direction and develop communications activities to support   
Strong team player with an ability to work in diverse teams and across cultures and mobilize others to contribute to projects   
Proactive and pragmatic attitude with a strong hands-on, getting-things-done mentality         
---
We look forward to reviewing your resume and cover letter addressing the essential criteria listed above.  
Please submit our application at www.tetrapak.com/careers 
veröffentlicht:
läuft aus am