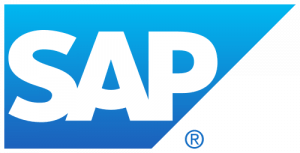 CHRO Executive Communications
SAP started in 1972 as a team of five colleagues with a desire to do something new. Together, they changed enterprise software and reinvented how business was done. Today, as a market leader in enterprise application software, we remain true to our roots. That's why we engineer solutions to fuel innovation, foster equality and spread opportunity for our employees and customers across borders and cultures.
SAP values the entrepreneurial spirit, fostering creativity and building lasting relationships with our employees. We know that a diverse and inclusive workforce keeps us competitive and provides opportunities for all. We believe that together we can transform industries, grow economics, lift up societies and sustain our environment. Because it's the best-run businesses that make the world run better and improve people's lives.
---
EXPECTATIONS AND TASKS
As an integrated member of the Executive Communications team, your primary tasks will be to support the Executive Board Member in a wide spectrum of activities including:
Develop, establish and roll-out a communications strategy for the CHRO, Stefan Ries, aligned with Global HR Communications, which supports SAP's business and growth priorities globally
Oversee the content for the CHRO including relevant press releases, internal memos, white papers, presentations, and other strategic content
Align these with Marketing, the HR comms team, HR topic experts and Global Corporate Affairs
Work cross-functionally to create and develop engaging media campaigns, presentations, speeches, talking points, thought leadership initiatives and other related materials that are designed to persuade, inspire, educate, and inform internal and external audiences
Ensure CHRO communications are clear, integrated and impactful
Apply knowledge of the latest communication technologies/tools to target multiple target groups and across various channels including web, video, social, collaboration, print and more
Work closely with other Board area communicators ensure consistency and coherence of messaging.
EDUCATION AND QUALIFICATIONS
Undergraduate degree with focus on communications or business preferred
You are creative and flexible in nature
You are a "roll up your sleeves" contributor
A dynamic communications expert who is motivated and collaborative in nature
SKILLS AND COMPETENCIES 
Languages: English and German fluency (spoken and written)
Proven track record in interacting with executives/top management
Understanding of SAP strategy and its technologies and applications
Strong ability to deal competently and professionally with confidential and sensitive topics
WORK EXPERIENCE
5-7 years' experience in internal and external communications or equivalent
Experience of working with top and senior management
Strong experience and knowhow in the IT industry
WHAT YOU GET FROM US
Success is what you make it. At SAP, we help you make it your own.
A career at SAP can open many doors for you. If you're searching for a company that's dedicated to your ideas and individual growth, recognizes you for your unique contributions, fills you with a strong sense of purpose, and provides a fun, flexible and inclusive work environment – apply now.
---
veröffentlicht:
läuft aus am